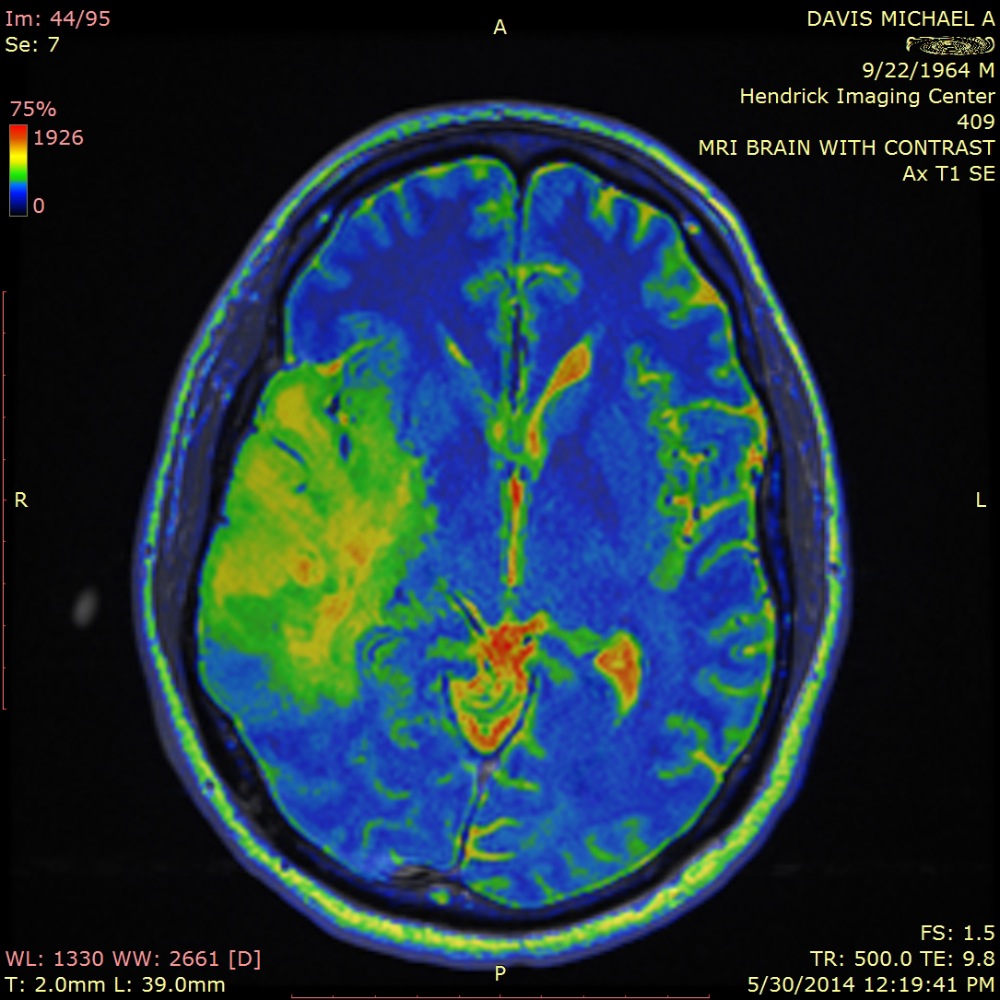 Michael Davis' tumor
I considered blogging about
Brittany Maynard
and her compelling right to die story, but I could not bring myself to do it. I believe that this is each person's decision, and I really have no business weighing in. We all know what I would have done in her situation: here I am. Yet, she has her own value system and her own way of determining what is best for her family and how can I analyze that? I can't.
My only worry is that, should it become law in my state, insurance companies may possibly start denying care and pushing people into making this decision when they might not have before. If it could be pure than I could support it but in business and politics there is no purity, and I do believe, if an error is to be made, it should be made on the side of respecting life above all else. And that is pretty much the extent of my thoughts on this poor woman and this controversy, except that I wish her family peace and comfort during this difficult time.
I know this has been a polarizing story. I thought this might be the time to show that there are people who want to live on when they have glioma, who chose a different path. My friend Michael is one. I've known him since 2002, before cancer had entered either of our lives. Last summer, he had surgery to remove his deadly tumor, which you can see above, was nearly half his brain. He spent four months in a rehab center but recovered enough to be released to his family. He is now doing chemo.
He has had a very tough road, and it is unlikely to get easier for a while. He is a father who can no longer work. He got cancer 8 months before his job would have been saved for him. He is trying to get COBRA. He's working with the drug companies to try and get his supportive, anti-seizure, anti-nausea meds covered. He has struggled to relearn many things we take for granted. Yet he is enjoying his children and appreciating life.
He and his family can use financial support. Here is his
GoFundMe
page. You can read his updates, although they are difficult due to the language processing centers that were damaged. But you can still see the sense of humor and hope that shine through.
If you can help a guy out, this is the one to help. Even if you can't help by donating, you can help by sharing this with your friends. The more people who see it, the better. He does not have a professionally done video, or any news media to help get the word out, or a professional writer to help state his case - nothing but his family and his words before he underwent treatment. Of all things, this should go viral. If a guy can get tens of thousands of dollars for making potato salad, then surely people will find it in their hearts to give this family a little security as they deal with this awful situation - one that I understand deeply, can happen to any one of us, at any time.
Those of you who believe that Brittany Maynard did the "wrong" thing, I think you have a responsibility to put your backing behind somebody who is doing what you think is the "right" thing, don't you? Here is your chance.
Mostly....Thanksgiving is coming. Then Christmas. Let's buy this family a turkey - and then some! Let's give them some breathing room. Let's make those kids have one less thing to fear.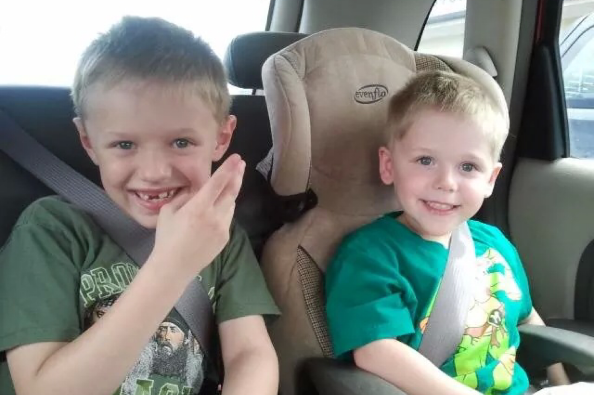 To donate directly: First Financial, Michael Davis Medical Fund/#02110099799, 4400 Buffalo Gap Road, Abilene, Texas 79606